WATCH THE CELEBRATION VIDEOS
THE CELEBRATION


IS OURS!

Greetings, Commander!

It's been 5 years since the beginning of Star Trek Fleet Command. Throughout these five years, you've valiantly captained your crew, navigated the vast cosmos and ventured into uncharted strange new worlds. To celebrate our collective expedition and the exceptional contributions from all explorers, we've assembled an array of exciting events.

These momentous festivities shall span the galaxy, encompassing both real life activities and immersive in-game experiences. We cordially invite every player to participate in these celebrations, with a variety of rewards waiting to be claimed. Be sure to check back here and on community channels as we will continue to unveil the latest news all things 5th Year Anniversary.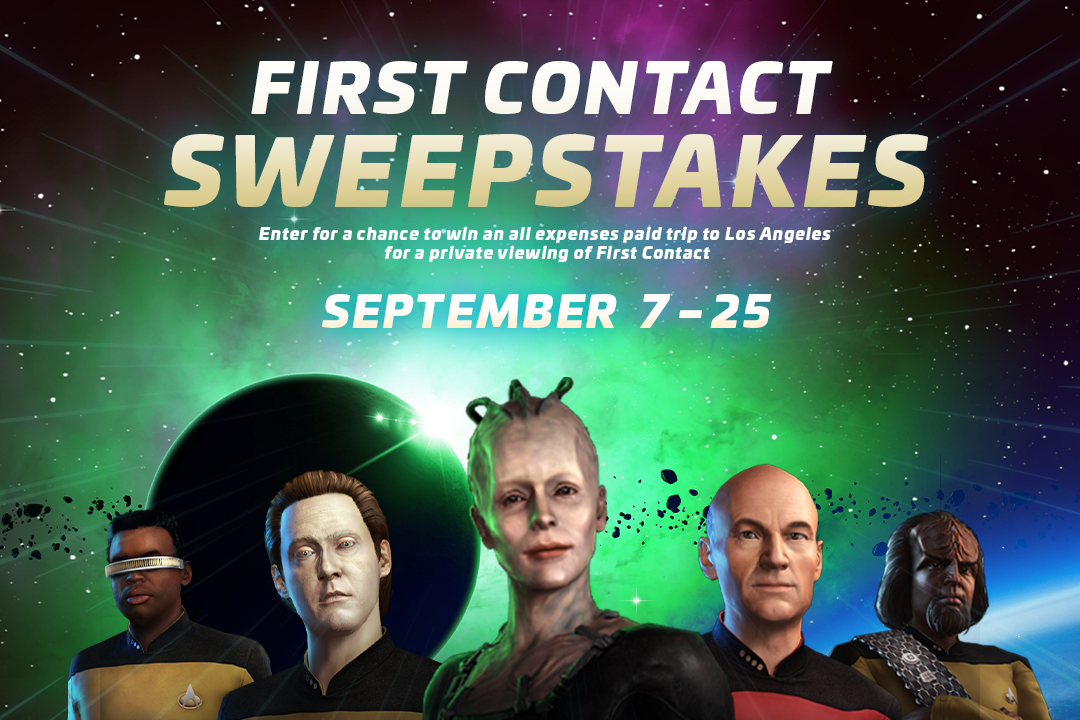 Each month new in-game events and prizes will become available. Learn more about September's First Contact Sweepstakes.
Follow us on socials to stay informed about how you can win monthly prizes! Click here for details.